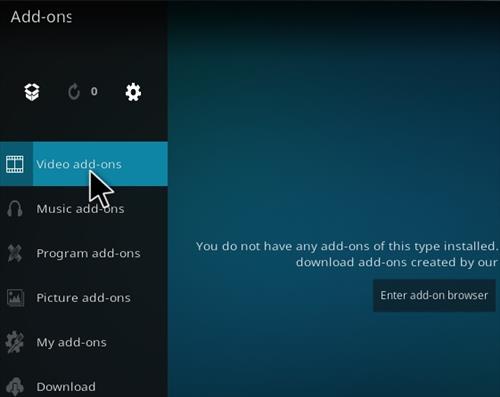 Since June 5th when Torrent Freak announced that Kodi 3rd party add-on ZemTV along with TVAddons.ag was being sued by Dish Network, many other 3rd part addons have closed.

The news is still unfolding with the full picture of what addons have shut down for good still to come.

So far the lawsuit against ZemTV seems to be about the live TV streams they had available.

TVAddons.ag is listed since they had the ZemTV Repository available to be downloaded. (It is no longer available)

The real story will no doubt become more clear in the next few weeks.

The biggest addon to shut down so far is Phoenix which is one of the oldest plugins for Kodi.

Here we are making a list of addon that have shut down, are having problems, and ones that are working.

This list will change as the addons status changes. If you have found an addon no longer working (or is working) let us know in the comments below.

Addons That Are Working
Flixnet: Read Here For Steps To Install Flixnet
Supremacy: Read Here For Steps To Install Supremacy

Since TVaddons.ag has gone down Exodus can be installed from a few alternatives with the best being Ares Wizard. Read Here for How To Install Exodus Using Ares Wizard.

The Noobs and Nerds Repository has come back with a new URL along with updated version of the BoB addon. It also has a new version of the Zen addon renamed Elysium.
Read here for how to install the new Noobs and Nerds Repository.

Maverick Repository is back up and working with the original URL and a new alternative as backup. Read Here for How To Install Maverick TV

UK Turks Playlist has a new URL and is back up and working. Read Here for How To UK Turks Playlist.

Addons Currently Having Problems
Many addons are having problems installing with unknown reasons as to why and giving the error "Could not connect to repository". It is likely due to the servers being overwhelmed as other add-ons shut down.

TVaddons.ag Repository is now down and no longer working.
Exodus
Openload Movies
Sports Devil
1Channel
Wolf Pack
SALTS
Yes Movies


Kodi Add-ons That Have Shut Down.
Phoenix
DOJO Streams
F.t.f.a
Bamf
Deliverence
Ccloud
ZEN (Updated and renamed Elysium)
One128
Reaper
Cerburus
SRTVHUB
Velocity


Using a good VPN with Kodi is always suggested for privacy and security. If you need a good low cost VPN to use with Kodi Try IPVanish it has multiple high speed servers with no throttling or logs.